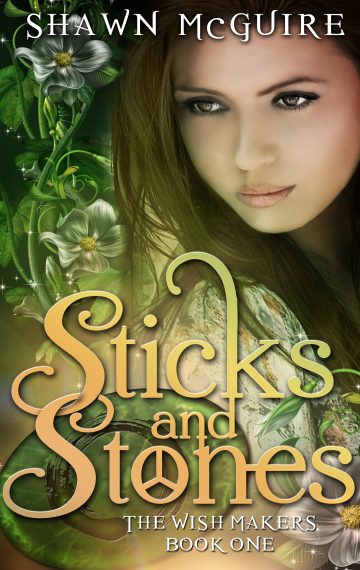 Available in:

Kindle, Nook, Apple, Google Play, Kobo and Paperback
Buy Now!
The Wish Makers, Book One
Everyone has a dark side. Mandy's just moved in with her.
The last time Mandy Matteo broke a rule, her sister ended up dead. Since that day she's been the perfect daughter and student, doing everything right for fear of the repercussions. Her friends want fun, not perfection, and abandon Mandy for parties and boys.
Now truly alone, Mandy makes a wish to simply be happy. Nothing extravagant, just a whisper to the universe that she never expects will come true. But then Desiree, a hippie genie with her own set of issues, shows up and grants Mandy's wish by bringing her childhood imaginary friend to life.
Mandy soon realizes she should have listened to Desiree's warning. Magic wishes have one condition: Once started, they cannot be altered or revoked. No matter how bad things get.